DOROTHY GRISWOLD, DMD
Dr. Dorothy Griswold has been in private practice as a general dentist for more than 16 years. Dr. Griswold started her career under the mentorship of a wonderful local dentist with decades of experience. After three years learning from her mentor, Dr. Griswold bought a dental office in Mattawan where she was able to develop her own style of practice and care for a large community of dedicated patients. In 2013, Dr. Griswold decided that her practice and her patients needed a new facility with updated technology and state-of-the-art tools to provide her patients the highest quality care she could offer. Dr. Griswold worked with a local builder to create the Texas Corners Dental office that now welcomes her patients.
Dr. Griswold believes strongly in building and maintaining the knowledge and skills to provide her patients with the highest quality treatments that will result in the best dental outcomes and the most beautiful smiles. Dr. Griswold earned her Doctorate of Dental Medicine in 2004 at the clinically renowned Nova Southeastern University College of Dental Medicine in Ft. Lauderdale, Florida. While at Nova, Dr. Griswold studied under a number of world class dental practitioners who encouraged her philosophy that dentists must continue to grow their skills and improve their techniques throughout their careers. Dr. Griswold is dedicated to expanding her knowledge and skills by participating in programs like Spear Education and The Kois Center — exclusive programs of advanced dental education and hands-on skill training that Dr. Griswold attends regularly to learn about new materials, best practices developed by experts and specialists, and improving the art that she applies to every patient's smile.
Dr. Griswold also spends time developing her connections throughout the dental community. She participates in a local dental study club which allows interdisciplinary collaboration on complex or interesting cases. Dr. Griswold also maintains close relationships with specialists throughout West Michigan to ensure that she can refer patients to the best specialists when their care requires additional expertise. Dr. Griswold believes strongly in providing her patients the level of care she would expect for her own family.
When Dr. Griswold is not seeing patients or improving her dentistry skills, she and her husband stay busy with their middle school twins. Dr. Griswold's son and daughter are very active in sports, so you are likely to run into her at the local fields, courts, and courses when she is not in the office. And if she gets the time, Dr. Griswold is an avid golfer and loves to spend time trying to wear out the family dog, a Vizsla named Rusty.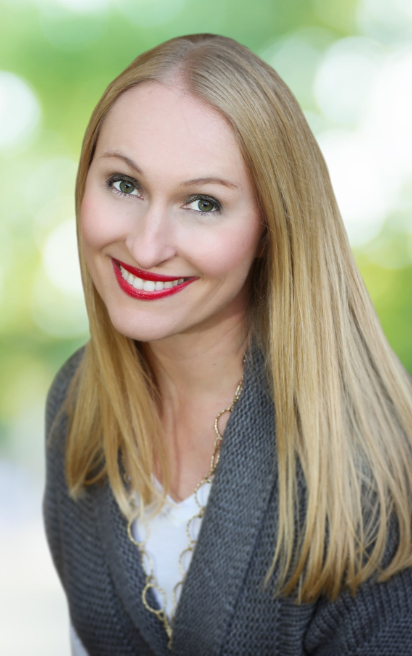 CLARE HARRISON, DMD
Dr Harrison grew up in the Chicago land area, but recently has relocated to Kalamazoo. She earned her Bachelor of Science and her Doctor of Dental Surgery from Creighton University in Omaha, Nebraska. After graduating she spent 5 years practicing with her father in the suburbs of Chicago. When her husband finished is residency in oral surgery, they decided to start the next phase of their careers in Kalamazoo.
Dr. Harrison was trained in all aspects of dentistry and sees patients of all ages. During her time in school she volunteered in evening clinic providing free dental work for the community members. She also served on a volunteer trip to St. Francis Mission on the Rosebud Indian reservation. In private practice, Dr. Harrison is highly focused on continuing education to keep up to date with the latest advancements in dental care. She enjoys spending time with each patient, getting to know their needs and dental treatment goals. She is known for her kind bedside manner and gentle hands, even for the most nervous patients.
While not at the office, Dr. Harrison enjoys being outdoors, golfing, spending time with family and friends and raising her new puppy with her husband. She and her husband, Mike, are excited to get to know the area and explore the Kalamazoo offerings!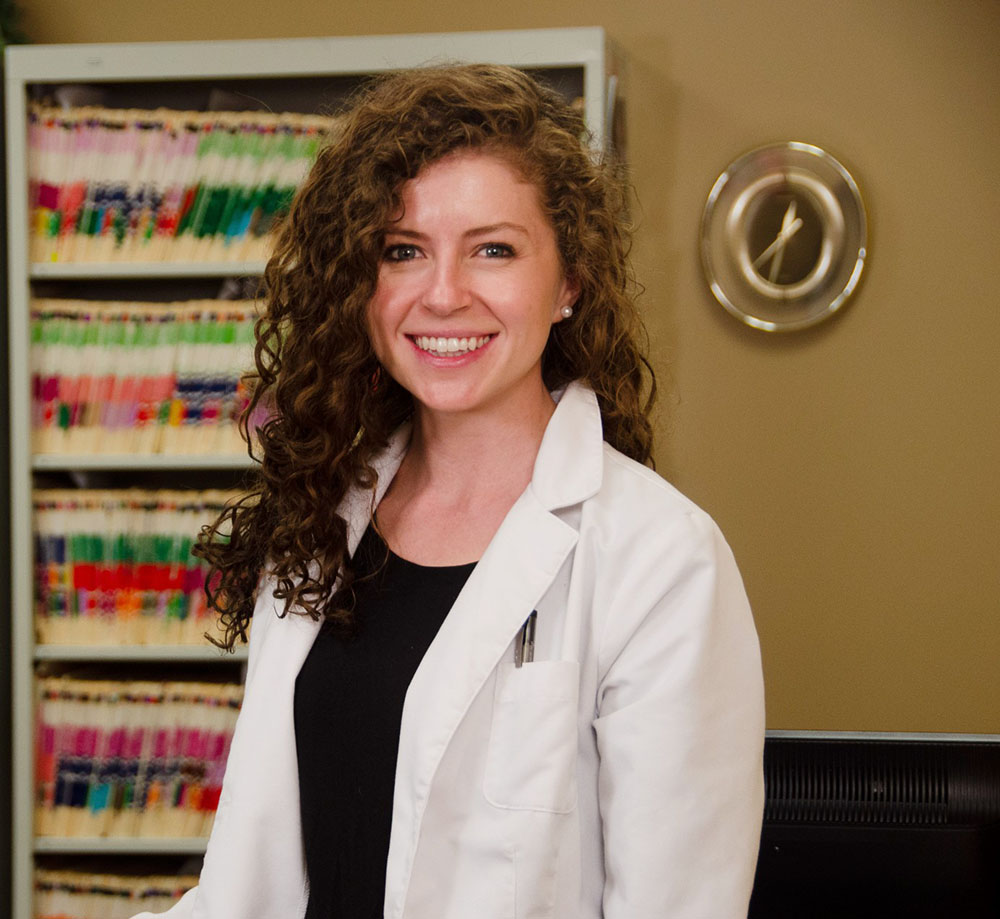 OUR TEAM:
We know that our office is only as effective and as welcoming as the people who work in it, which is why we take pride in our friendly and well-trained team members! We put your needs first to achieve efficient and comprehensive treatment in a supportive and nurturing environment.
Our team is uniquely trained and highly skilled, and we strive to provide unparalleled service to each patient. Our team members have specialized training and certifications, and years of experience in treating patients with the highest level of care.
To experience the difference that only a well-trained, professional and courteous team can deliver, schedule your appointment with our office today!
MEMBERSHIPS & AFFILIATIONS:
Dr. Griswold is a member of ADA, MDA and KVDDS. There are numerous public websites to obtain dental information for the consumer. These are the ones that we have found most helpful.
American Dental Association
Michigan Dental Association
Kalamazoo Valley District Dental Society
Spear Education
The Kois Center
Nova Southeastern University College of Dental Medicine